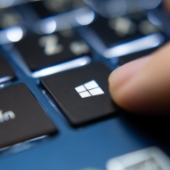 The long-anticipated Windows 11 2022 update, or Windows 11 version 22H2, has now been released. This upgrade was the result of a year of development and testing done through the Windows Insider Program. Here are the latest changes and features that come with this update.
Improved Start Menu
Windows 11 22H2 update features three new settings for customizing the Recommended section in the Start menu. Although you cannot disable or remove the Recommended section, you can now choose to show fewer recommended items or more pins by choosing from one of these options:
Default – Displays three rows of pinned items and three rows of recommended items.
More Pins – Only displays a list of pinned items.
More recommendations – Displays more recommended items and two rows of pinned items.
Tabs in File Explorer
With the new update, File Explorer will be capable of supporting tabs. This new tab system is similar to how tabs work in Microsoft Edge. When you open File Explorer, a plus sign (+) is now included on the Ribbon. Clicking on the plus sign lets you open multiple folders in one window. This prevents your screen from getting cluttered with too many open windows, which can be distracting.
Better video calls
If your PC or mobile device has artificial intelligence chips built into it, the new Windows 11 update can remove background noise during video chats, allow the camera to track you as you move around, and even change your video feed to make it appear like you're making eye contact with others on the call at all times.
Smart App Control
Windows 11 version 22H2 comes with Smart App Control, a new security feature that prevents untrustworthy or unapproved applications, dangerous macros, and script files from running on your computer.
Built using the same AI found in Windows Defender Application Control, Smart App Control can analyze an application's safety in real time before it runs on your computer. This is an ideal security solution for companies not using a modern device management tool like Microsoft Intune.
Do Not Disturb mode
The new Do Not Disturb mode turns off application notifications and taskbar badges, allowing you to focus on your work. You can turn this feature on by right-clicking on the date and time section on the taskbar and selecting Notification settings. From there, you can set rules and conditions that will automatically turn on Do Not Disturb mode.
For example, you can set Do Not Disturb before a conference call or video meeting. You can also set which reminders can break through Do Not Disturb mode, such as a call or meeting reminder.
Eco-friendly features
Windows 11 version 22H2 was designed to reduce your computer's carbon emissions. For example, when your computer is on, Windows will schedule updates at points in the day that may result in lower carbon emissions. If regional carbon intensity data is available, it can further optimize when to install updates so they have less of an impact on the environment.
Microsoft has also changed the default power setting for Sleep and Screen off to help reduce emissions when your computer is idle.
How to install the Windows 11 version 22H2 update?
Computers already running Windows 11 can install the new update by going to Settings > Windows Update > Check for updates. The update will automatically be downloaded and installed onto the devices.
Those still using Windows 10 can check if their computer is compatible with Windows 11 by going to Settings > Update & Security. A download and install button will be present for computers that are eligible for the new OS.
For more information on the new Windows 11 update, get in touch with our experts today.
Published with permission from TechAdvisory.org.
Source.